<! - Created with Shogun. ->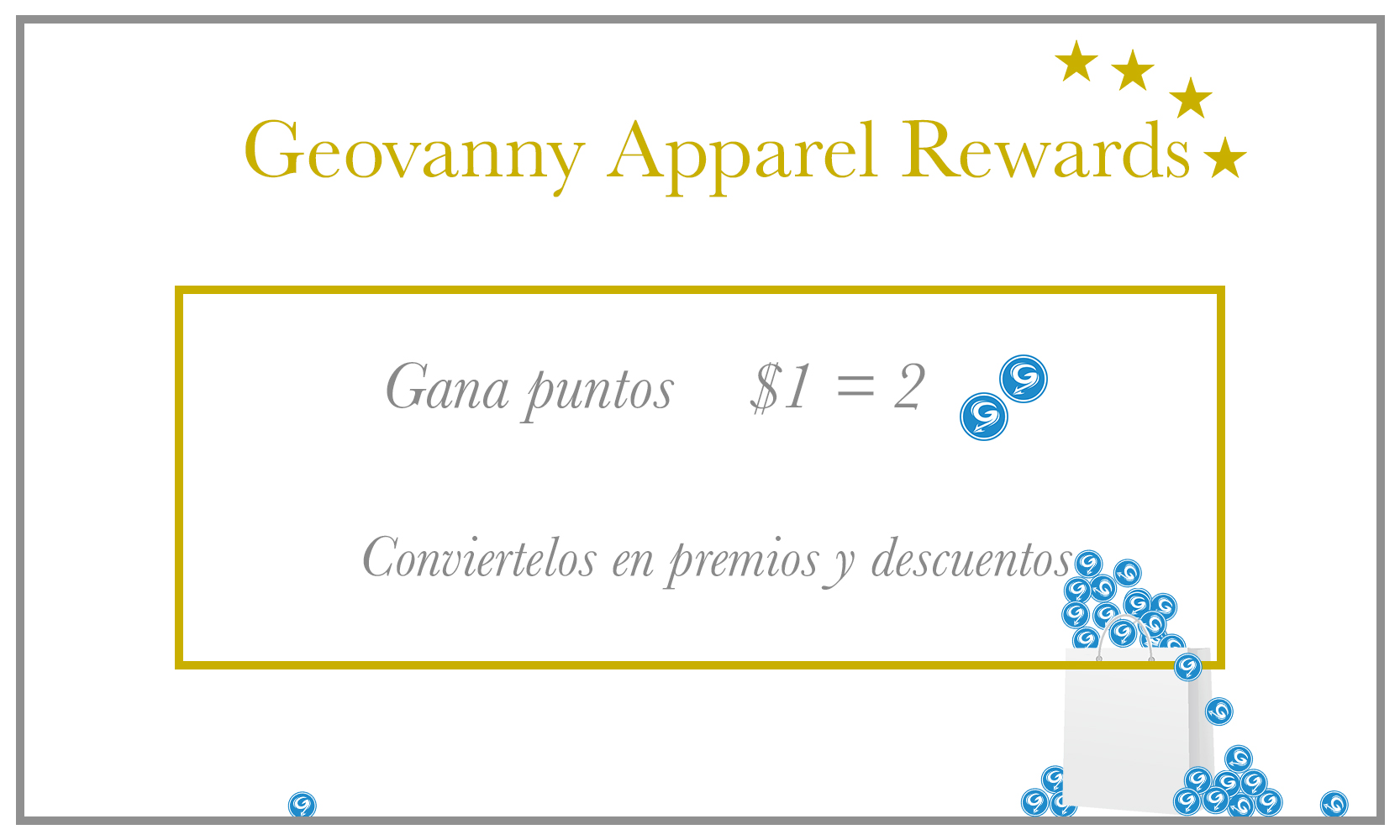 ×
Points are awarded to registered accounts only, but don't worry we will give you points just for signing up. These points are exchanged for discount vouchers that are applied to your order at the time of purchase. These coupons are valid for a single purchase and are unique.
How do I earn points?
You can earn points for all kinds of activities, including referring a friend, following us on our social networks or making purchases. To discover all the ways you can earn points register and start earning as many as you can !.
Awards
You can exchange your points for discount coupons or official Geovanny Apparel products in our store, we constantly upload more prizes which you can see from your account panel, you can also see the number of points you need to reach the next reward and find ways to get even more points.
If you are not yet registered for the points program, you can do so from the button below and get just for signing up a courtesy of 150 points from the Geovanny Apparel Rewards
program
Do you need help?
You can contact us through our e-mail or our contact form which you can access from the following button. You can also find help information that you can access with the following buttons.